Under hypnosis you are in a perfect state of mind to receive information and retain it for longer later on. In addition, if you are embarrassed to speak French or worried about it you will be able to shed your negative mindset and gain the confidence you need to communicate in French. You will be conscious and in control throughout the session.

Each class is tailored specifically to the individual learner. Whether it is for business or pleasure, you have the opportunity to learn vocabulary, practise your grammar or improve your pronunciation, depending on your specific wishes and needs.

Why learn French under hypnosis ?
Learning French under hypnosis is a relaxing experience that will help improve your self-confidence and release your potential.

What happens during the class?
Each HypnoFrench class lasts an hour, with approximately 20 minutes of hypnosis.

What are the advantages?
Hypnosis is a state of hyperconcentration and deep relaxation that allows the language to be assimilated more easily and improves confidence.

Who are the classes for?
HypnoFrench classes are for anybody who has difficulties learning a language, and for people who feel embarrassed to speak French.

Where are the classes?
The teachers are based in Biarritz, France, and HypnoFrench students can either learn French in our school or we offer online classes via Skype.

Who are the teachers?
The teachers have lived in France for 20 years and are qualified hypnotherapists and foreign language teachers. For more information see the
About Us
section.
---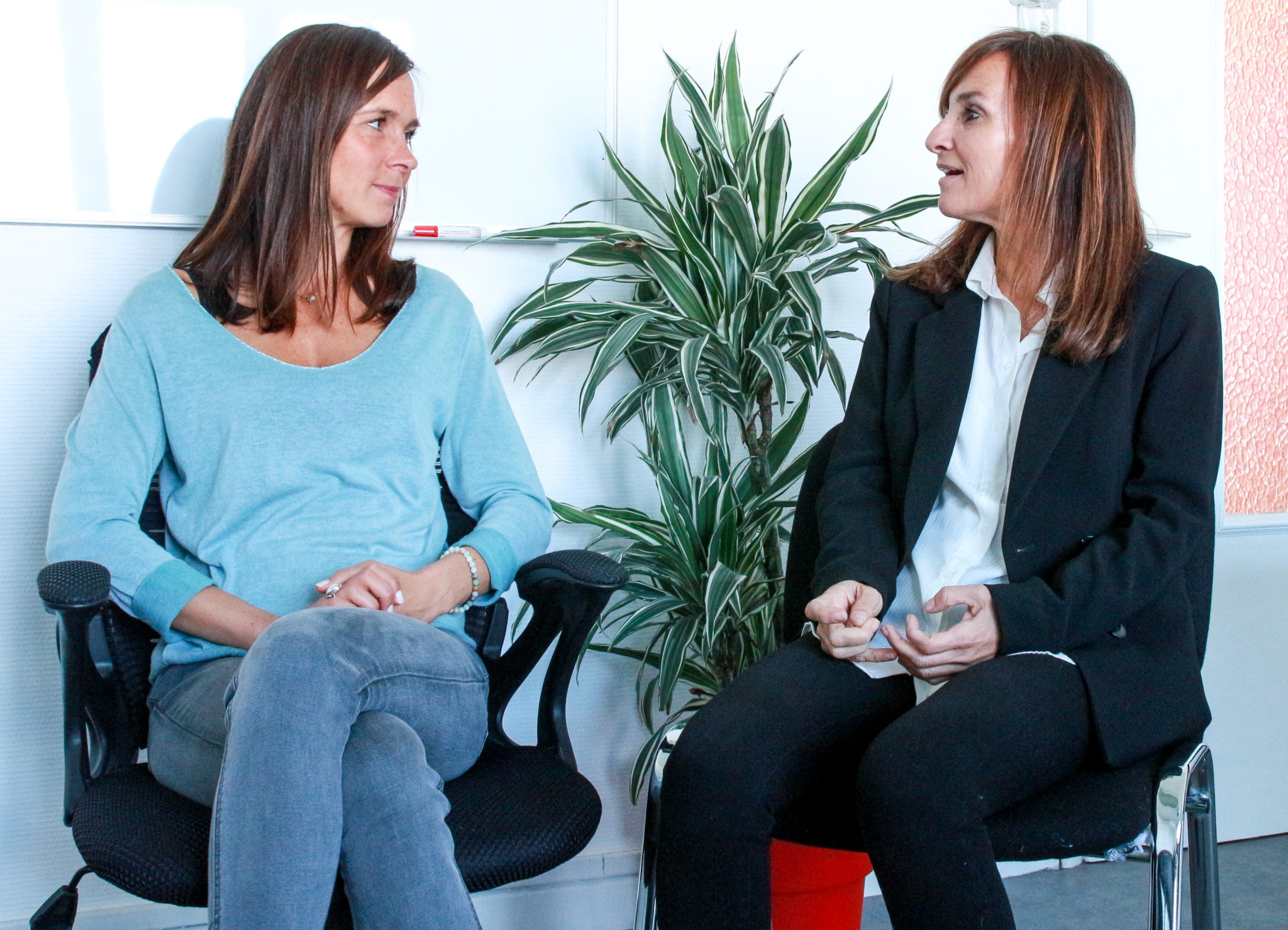 ---
Every individual is different
We always start by listening to our students and learning about their backgrounds and specific needs. We are all different and don't learn in the same way. Our classes are adapted individually to each French learner.
We are happy to teach anybody of any age who wants to learn French. We respect the needs of each individual and adapt to your learning speed to create classes that are best for you. Forget about being embarrassed and don't worry, we are here to help you reach your objectives, but in a fun and positive way.
Who are the HypnoFrench teachers?
Rachel had been teaching English and French for several years when she noticed that something extra was needed to help people having difficulties learning a language. She had also worked for international companies in and around Biarritz and knew there was a need for language teachers with real experience in work situations.SENSE education was born in 2018 using innovative methods, including hypnosis, to help students learn languages.

Hypnosis is a new solution that makes the learning experience relaxing and comfortable, while helping to assimilate the language and improve the efficiency of the classes.

About us
20 minutes hypnosis and 10 minutes analysis to find out what is involved.
Half hour taster class.
10 hours of HypnoFrench to improve your French, work on specific vocabulary or prepare for an important event.
Each individual, face to face class lasts one hour.
Appointments to be made directly with the teacher.
20 hours of HypnoFrench to improve your level of spoken and written French under hypnosis.
Each individual, face to face class lasts one hour.
Appointments to be made directly with the teacher.
Homework given after each class.
Feedback from our clients